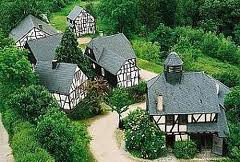 D-54329 Konz
Deutschland


.
Willkommen im Volkskunde- und Freilichtmuseum der Großregion SaarLorLux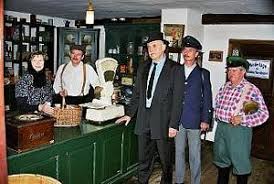 Wir laden Sie ein, unser Museum der ländlichen Kulturgeschichte des nordwestlichen Rheinland-Pfalz sowie des deutsch- luxemburgisch- lothringischen Dreiländerecks kennen zu lernen. Unser Museum liegt in Konz an Saar und Mosel, ca. 8 km moselaufwärts vom Stadtzentrum Trier.
.
Unser Museum bietet Ihnen 4000 qm volkskundliche Ausstellungen vom Weinbau bis zum Zahnarzt in unserem historischen Ausstellungsgebäude und im Waldmuseum unterhalb des Hunsrückweilers, ein Zinnfiguren- und Spielzeugmuseum,
.

.


.
.

NAAR BOVEN


.

Open Air Folklore Museum of the Greater SaarLorLux Region We invite you to get to know our museum for rural cultural history in north-west Rhineland Palatinate and the German-Luxembourg-Lorraine border region. Our museum is situated in Konz on the Saar and Moselle rivers, about 8 km up the Moselle from Trier city centre.
.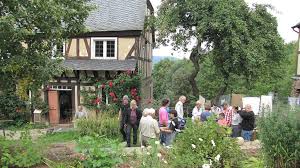 ---
Openingstijden
di-vr 9-18 uhr

za, zo, feestdagen 10-18
toegang tot een uur voor sluitingstijd.
Ook in de winter geopend. Van 24 dec. tot 1 jan. gesloten.
.
Roscheider Hof
D-54329 Konz
Deutschland



.
Tel.: 06501-92710
Dit e-mailadres wordt beveiligd tegen spambots. JavaScript dient ingeschakeld te zijn om het te bekijken.
http://www.roscheiderhof.de
.
ZURUCK

NACH OBEN